Volusia Schools Works With American Technical Furniture On Unique 3D Print Project
A couple of Volusia County Schools are collaborating with the company American Technical Furniture (ATF) to bring 3-D printing technology, student's Science, Technology, Engineering and Math (STEM) curriculum and industry together.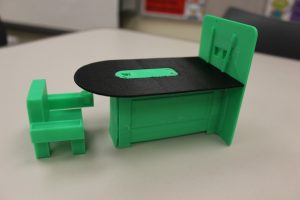 This is a very unique project that is all about the kids. "This is a collaboration event between American Technical Furniture and Volusia County Schools," said Greg Schmidt, ATF regional sales manager. " I was sent an email from VMA (Volusia Manufacturing Association) that they donated a 3D printer to Edgewater Public School for their career days. I thought since it was teacher appreciation week, it would be great to collaborate with the school and utilize their printer to produce a model of our collaboration table that will be shown at our trade show next month."
The Models will be shown at American Technical Furniture's Booth (4865) at Infocomm in Orlando on June 14th – 16th.   Be sure to check it out!!
The kids  toured the ATF factory on May 24th to see their models in real life furniture. The collaboration between the schools and industry is "tremendous," said Jayne Fifer, VMA president. "We have a 'We Make It Here' campaign because people don't know we have manufacturing."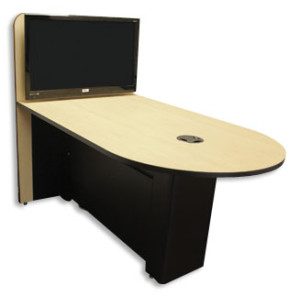 For more information – please see the press release from the Daytona News.