Digital Signage Networking – an interesting conundrum
According to Wikipedia – Networking is a socioeconomic business activity by which business people and entrepreneurs meet to form business relationships and to recognize, create, or act upon business opportunities, share information and seek potential partners for ventures.
The online service also defines A computer network or data network as a telecommunications network which allows computers to exchange data.  As in the social definition, data is exchanged to create an outcome, many times for the purposes of conducting business.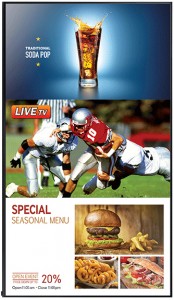 In the application of technology that involves digital signage, both definitions of networking come into play and need to be examined an understood.
We discuss the importance of objectives, when defining and looking to implement digital signage networks.  Objectives are usually the results that network owners and operators looking to convey messages, impart information in order to educate, motivate and produce actions that reflect positively on that network owner operator.  In a sense, networking with their audience to produce the desired results, using the exchange of data.
When we look at digital signage networks, in addition to this social networking, there is also the physical networking of computers together, in order to disseminate the messages to the screens, to produce the results defined in the objectives.  This requires expertise on the part of the organization responsible for the physical implementation of the network.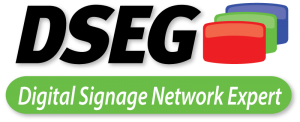 This aspect of networking is also the topic of the latest certification course, offered by the Digital Signage Experts Group and live on their website.  The Digital Signage Network Expert (DSNE) Program explores the characteristics of networks such as size and geography, be it a LAN or WAN, the hardware and types of physical links and hardware that connect the network, communication protocols (for example, TCP/IP) and security and access.
From a digital signage perspective, the program establishes network fundamentals including LANs and WANs, as well as network topology and basic layout and design.  It includes a discussion of the different modes in which networks can be connected and explores both the pros and cons of wired and wireless technologies and security.
The program covers network communications and terminology. It includes a discussion on the importance and impact of network protocols, bandwidth and transfer rates, as well as understanding ports.  It also examines what really impacts speed and limiting the transfer of information flow via port and bandwidth throttling, very important considerations when working with IT departments and establishing requirements for digital signage information dissemination.
Lastly, the DSNE program examines advanced network infrastructure, security threats and protection. This is accompanied by good security principles for new networks. The DSNE wraps it up with an explanation and tutorial on understanding user myopia that can really be and often is the weak link in the chain.
For more information and to sign up for the on-line course, please visit the Digital Signage Experts Group website and enroll today.
Save
Save