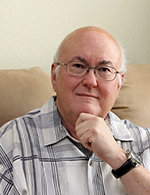 Alan C. Brawn – CTS, DSCE, DSDE, DSNE, DCME, ISF, ISF-C
Alan Brawn is a principal of Brawn Consulting, an audio visual consulting, training, educational development, and market intelligence company with national exposure to major manufacturers and integrators in the industry. He was formerly President of Telanetix and previously National Business Development Manager and National Product Marketing Manager, Pro AV Group, Samsung Electronics. Alan is an AV industry veteran with experience spanning over 3 decades including management of a Pro AV systems integration company for 7 years, and one of the founding members of Hughes-JVC back in the early 1990s. He is a recognized author for leading AV industry magazines such as Systems Contractor News, AV Technology, Digital Signage Magazine, and Rental & Staging. Alan has been an Imaging Science Foundation fellow and instructor since 1994, and co-founder of ISF Commercial. He holds CTS certification, is a senior faculty member of InfoComm and the moderator of the ANSI Projected Image System Contrast Ratio (PISCR) standard. Brawn was awarded the InfoComm Volunteer of the Year Award in 2011 and he is the past Chairman of the Digital Signage Federation and the Pro AV Hall of Fame recognition from rAVe in 2004. Alan Brawn received the Fred Dixon Lifetime Achievement in AV Education from InfoComm in 2015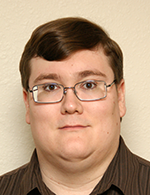 Jonathan Brawn, CTS, ISF, ISF-C, DSCE, DSDE, DSNE, DCME
Jonathan Brawn is a principal of Brawn Consulting, an audiovisual and digital signage consulting, educational development, and marketing firm with national exposure to major manufacturers, distributors, and integrators in the commercial audiovisual and digital signage industries. Jonathan has extensive experience in AV and digital signage systems design and integration, as well as expertise in the development of educational programs. Before joining Brawn Consulting, Jonathan was Director of Technical Services for Visual Appliances and he successfully ran his own design/build group, Brawn & Associates. Jonathan holds CTS certification and is on the senior faculty at InfoComm. Jonathan was honored to receive the InfoComm 2012 Young AV Professional award. Jonathan's work in industry standards is extensive having sat on the InfoComm PISCR (Projected Image System Contrast Ratio) task group, helping develop the industry ANSI standard for system contrast, and he is currently the moderator of the InfoComm DVDISCR (Direct View Display Image System Contrast Ratio) creating the contrast ratio standard for direct view displays. He is also part of the task group on Display Image Size for 2D Content and Systems (DISCAS). Jonathan currently serves on the Board of Advisors for the Digital Signage Expo, and helps create the educational curriculum for the organization. He is a founding director of ISF Commercial, a display calibration certification body, and a co-director of The Digital Signage Experts Group. He provides articles for industry publications including Systems Contractor News, Sound and Video Contractor, and The Digital Signage Magazine.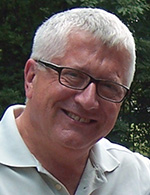 Dave Haar, DSCE, DCME

Dave Haar is the Director of Business Development at Brawn Consulting, an audio visual and digital signage consulting, educational development, and marketing intelligence firm with international exposure to manufacturers, distributors and system integrators.  Dave was previously Vice President of Strategic Partner Sales with Kramer Electronics. Dave has acquired extensive experience in the computer and pro A/V business since 1980, working in management for both resellers and manufacturers and specializing in sales, communications and business development. Prior to his work with Kramer, Dave expanded the North American market for Minicom Advanced Systems, was a founding member of Minicom Digital Signage (MDS) in 2007, and helped develop the digital signage business for MDS around the globe.
Dave has over two decades of experience working for resellers and manufacturers' representatives in the computer industry, growing business for companies such as The Computer Factory, ComputerLand, Iomega, Kodak, Connectix and many others.
In his avocation, he supports a non-profit family based children's camp.  He is married with two grown children and lives in the beautiful Hudson Valley of New York.